SO YANG® is a blend of green tea and Cognac.
Created in the Cognac region by producers dedicated to traditional values, it is subtle, refreshing and naturally authentic.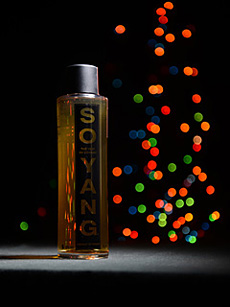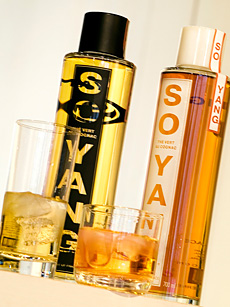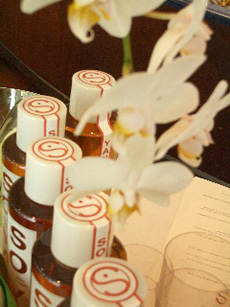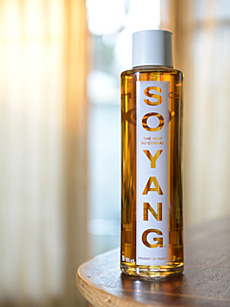 SO … authentic

It dares to blend two genuinely excellent products:
Green Tea harvested in Asia according to ancestral rules and enjoyed traditionally for generations.
Cognac produced according to strict regulations for several centuries – a symbol of true French savoir-faire.
SO … féminine

It reflects the qualities of a modern, creative woman.
Its packaging will appeal to her, fitting perfectly into her elegant world and seducing her with the lightness of its perfume and taste.
SO … chic

White:  so pure, so transparent, it has nothing to hide and everything to offer.
Less is more.
SO … good

With SO-YANG®, you will experience the subtle aromas of green tea mixed with a dash of Cognac to create a unique, original taste.
SO … universal

Embark on a voyage from continent to continent, from east to west and north to south, mixing flavours, developing new tastes.
SO YANG®, with its harmony of aromas and instantly recognisable flavours, symbolises a perfect blend of international tastes.
SO … easy to drink

Serve it chilled – a glass, 2 ice cubes and 3 centilitres of  SO-YANG® are all you need to enjoy it.
For a festive twist, just add Champagne or a zest of lime. You can drink it after dinner, share it during an evening with friends or match it with smoked fish or exotic cuisine.
SO YANG® is perfect served with Japanese, Chinese, Indian or Thai dishes.
YANG in Chinese, noun, masculine, singular.
DEFINITION one of the fundamental principles of Chinese Taoist philosophy which basically corresponds to the principles of masculinity, movement and the fire element: the union of Ying and Yang.
TEA the second most popular drink in the world…
COGNAC the luxury drink by excellence.