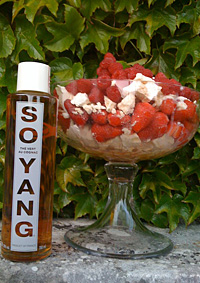 STRAWBERIES WITH SO YANG®
For 4 peoples
Clean 500 grammes of strawberries place them in a bowl, Brake in small peaces a meringue in the bottom of it, Place some strawberies on the top of it, cover with some chantilly custard, finish with a cloud of vanila sugar, redo the process till the top of the bowl
for15cl of white SO YANG® (peach taste)
Keep the bowl finished in the fridg till the tasting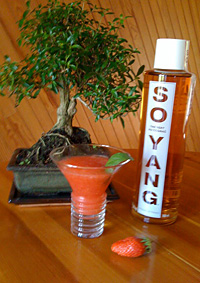 SMOOTHIE WITH STRAWBERIES
In a high speed blender :
250 grs of cleaned strawberies
one large sugar spoon
press a 1/4 lemon add the juice to the previous ingredients
3 ice cubes
pour 4cl de SO YANG® white (peach taste)
serve the all in a tumbler.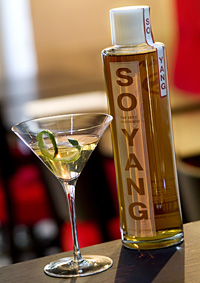 SO bubbly
3 cl of SO YANG, topped with champagne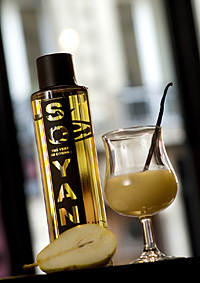 SO BIO
mix together : a pear with 3 cl of SO YANG BLACK add some vanilla grains and 3 ice cube.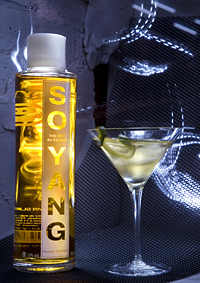 NIGHT & WHITE
3 cl of SO YANG® WHITE, 3 ice cubes and a lime zest.